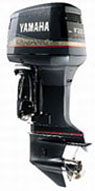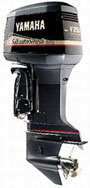 OUTBOARD PAIRS
UPDATED 8/11/19
---
Below you will find a listing of all used outboard motors we are currently offering for sale, their individual specifications, overall condition and pricing. If you don't see the particular model or horsepower you're looking for, please feel free to call or e-mail us with your needs... Our selection changes constantly and if we have one that's not quite ready to go yet it may not listed at this time. We also keep track of engines our competitors have on hand and will be happy to help find the model you want, however we can!
| | | |
| --- | --- | --- |
| QTY. | DESCRIPTION | PRICE |
| 1 PAIR | 2007 Yamaha F250 Four Stroke, Counter-Rotating, 25" shafts, Controls Included, Very Good | SOLD |
| 1 PAIR | 2004/2006 Yamaha F225 Four Stroke, 1136/1117 Hours, Counter-Rotating, 25" or 30" shafts, Very Good | $15,995.00 |
| 1 PAIR | 2003 Yamaha z200 HPDI, 25" shafts, Counter-Rotating, Very Good | SOLD |
| 1 PAIR | 2004 Yamaha F150 Four Stroke, 405 Hours, 25" shafts, Counter-Rotating, Very Good | SOLD |
Note: All rebuilt engines receive new pistons, bearings, rings, seals, gaskets and thermostats. used engines are inspected, serviced and thoroughly tested before being offered for sale. Lower units are disassembled, inspected, cleaned, then re-assembled with new seals and water pumps. All are pressure tested to factory specifications as well. Prices listed above do not include installation costs, controls or props unless specifically listed in engine description. We will be happy to quote you prices on these accessories if you require them, just ask! Warranty coverage on rebuilt engines is as follows: six months on the power head and its internal components, 30 days on the rest of the engine. Used engines are sold with a 30 day warranty unless otherwise specified.
Terms:Accepted forms of payment are Credit Card, Cashier's Check, Money Order or wire transfer. Item will ship when paid in full. Any and all returns, refunds, or order cancellations shall be in the form of store credit only unless otherwise specified in writing first by M&W Outboards & Marine Service Inc. and will be subject to a 20% restocking charge. Any deposits made toward the purchase of any engines or parts is considered non-refundable unless otherwise specified in writing by M&W Outboards & Marine Service Inc. on customers original invoice.
---
[Rebuilt Motors] [Used Motors] [Pairs] [Power Heads] [Lower Units] [Steals & Deals] [Warranty] [Contact Us] [Links] [Boats]
Comments about this website?
Contact our Webmaster.
© Copyright 2009 M&W Outboard & Marine Service Inc. All rights reserved.